Main window of DAEMON Tools iSCSI Target gives you fast access to almost every function of the program. The start page consists of several separate blocks: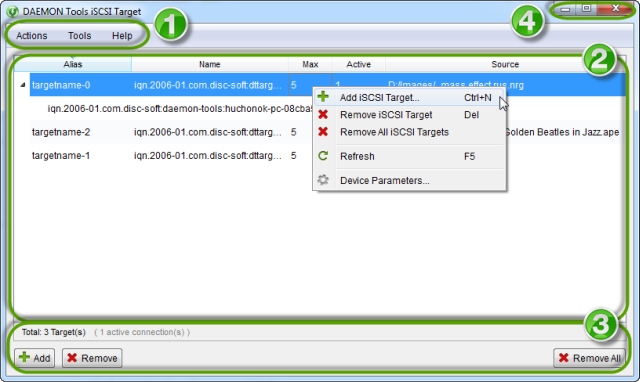 Main Menu includes all basic DAEMON Tools iSCSI Target functions and settings.
Targets' panel shows all created targets with the brief information about each of them. This panel has contextual menu, from which you can add, edit or remove targets.
Status Bar is an information panel that shows the current program's state. Also, here you can find the buttons, which allow adding or removing the targets.
Three icons in the upper-right corner allows you to minimize, maximize and close DAEMON Tools iSCSI Target.