From the menu of DAEMON Tools iSCSI Targets you can get access to the main program's features, adjust the options and view, and receive help. Menu consists of four tabs.
Actions tab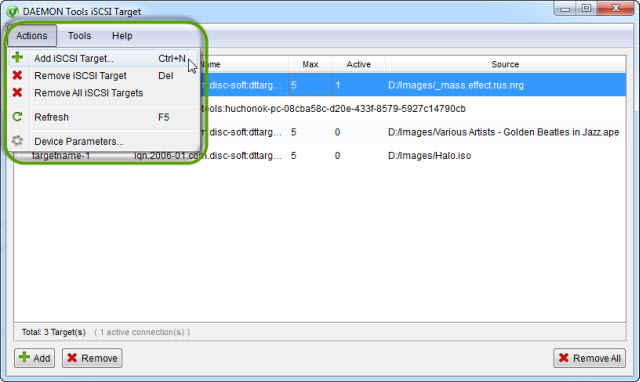 Actions tab consists of the main program's functions.
Tools tab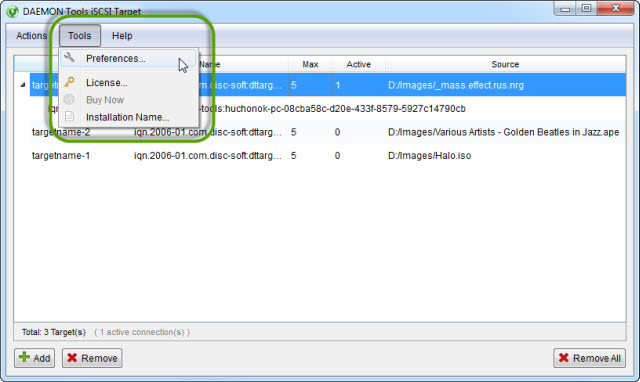 Tools tab allows you to adjust the program's options and to check your license.
Help tab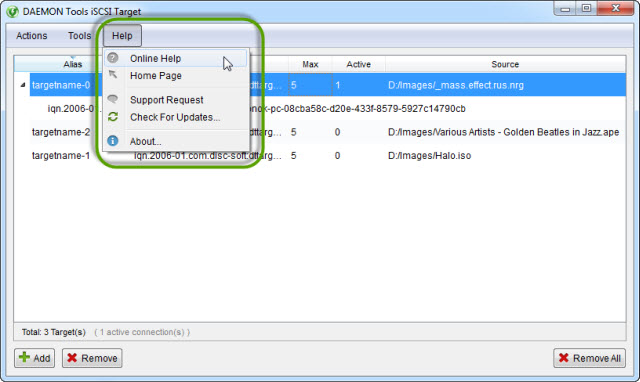 Help tab consists of the main program's resources, which will assist you in solving any problems with the software.
Additional menu in Mac version
The Mac version of DAEMON Tools iSCSI Target has an additional DTTarget menu, which includes the following options: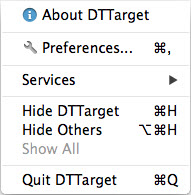 About DTTarget option invokes a small window with the information about the program and your license.
Preferences... option leads you to the list of the main program's settings.
Services submenu allows you to adjust the additional parameters of the application in the system preferences of your Mac.
Hide DTTarget option disguises the program window.
Hide Others option shows only DAEMON Tools iSCSI Target window and makes all other programs invisible.
Show All option reveals the windows of each launched at this moment program.
Quit DTTarget option closes the program.
Other three menus — Actions, Tools and Help — are similar to the ones in DAEMON Tools iSCSI Target for Windows.